From
CNN
- January 4, 2010
Many citizens of these countries held riots in major cities when these cartoons came out in 2005.  So this is pretty bold of them to speak out and condemn the attempted attack on the cartoon's drawer. 
At the time the cartoons came out the drawer had said he "wanted his cartoon to say that some people exploited the prophet to legitimize terrorism." However, many in the Muslim world interpreted the drawing as depicting their prophet as a terrorist.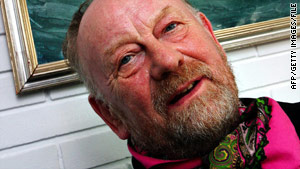 Kurt Westergaard is known for controversial illustrations that have angered Muslims.
Full Article
.